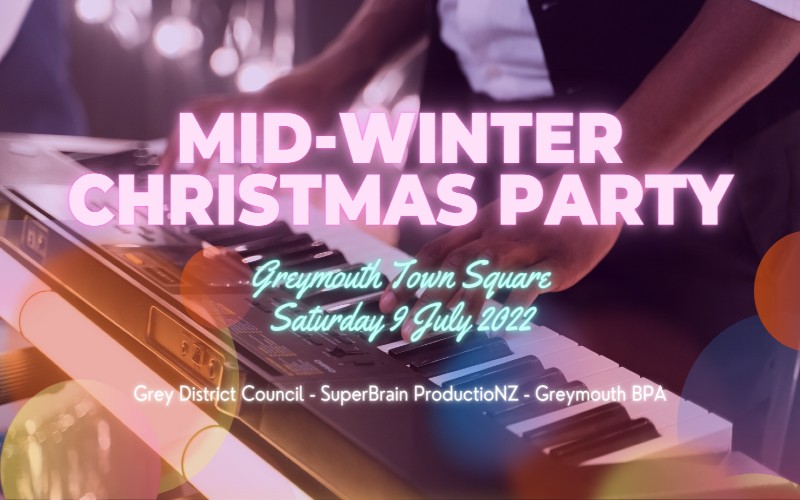 Mid-Winter Christmas Party
Greymouth Town Square
Cost
FREE
Watch the Greymouth Town Square/CBD come to life at night with a Mid-Winter Christmas Party! A great night for the entire family to enjoy, with so much to see and do. This event is proudly brought to you by the Grey District Council, SuperBrain ProductioNZ, and the Greymouth Business Promotion Association.
Dance the night away with live music from 5pm to late. Alongside all the fun we have Glow in the Dark Face Painting (6PM - 8PM) - check out our Blacklight Room inside the Left Bank Art Gallery - we encourage you to wear white clothing and anything neon coloured. Watch as you become the Artwork!
On your way into the CBD, be sure to check out your local shopfront windows that will also be sparkling with fairy lights and decorations.
More action to be announced soon..
*Please be aware that this event WILL have flashing lights and fog machines which create a smokey atmosphere. Please bare this in mind if you or your family have epilepsy or any other light sensitive medical conditions.*