Projects & Upgrades
Blaketown Re-Bricking Project
Check out the great work from Tony Wilkins Builder Limited and S. A. Thelning Brick and Blocklayers as they begin the Blaketown Re-bricking Project before the winter of 2021. Four of the six blocks of units are being rebricked to fix weather tightness issues. The construction works began with the removal of the old brick cladding, installation of weather tight barrier (including installation of new wall insulation), complex rebricking and porch rebuild.
Dobson Fence
Following storm damage that occurred last October, the back yard fencing around the Dobson housing units has now been completely replaced.
Paul Smith Earthmoving and James Murphy Plaster and Painting were on hand to design and construct the fencing. With the fencing complete, Council staff are now organising planting around the fence line.
Threadneedle Street Exterior Painting
Another day, and another project complete!
The Grey District Council have facilitated many projects around the Retirement Housing units which has enhanced the overall appearance and condition for Council's tenants. Work on the Threadneedle Street complex is now complete thanks to local contractor, Alan Atkinson Painting and Decorating. The units have been given a refresh with painting of the exterior walls, windows, doors and handrails.
Pleased to say Council is really happy with the results!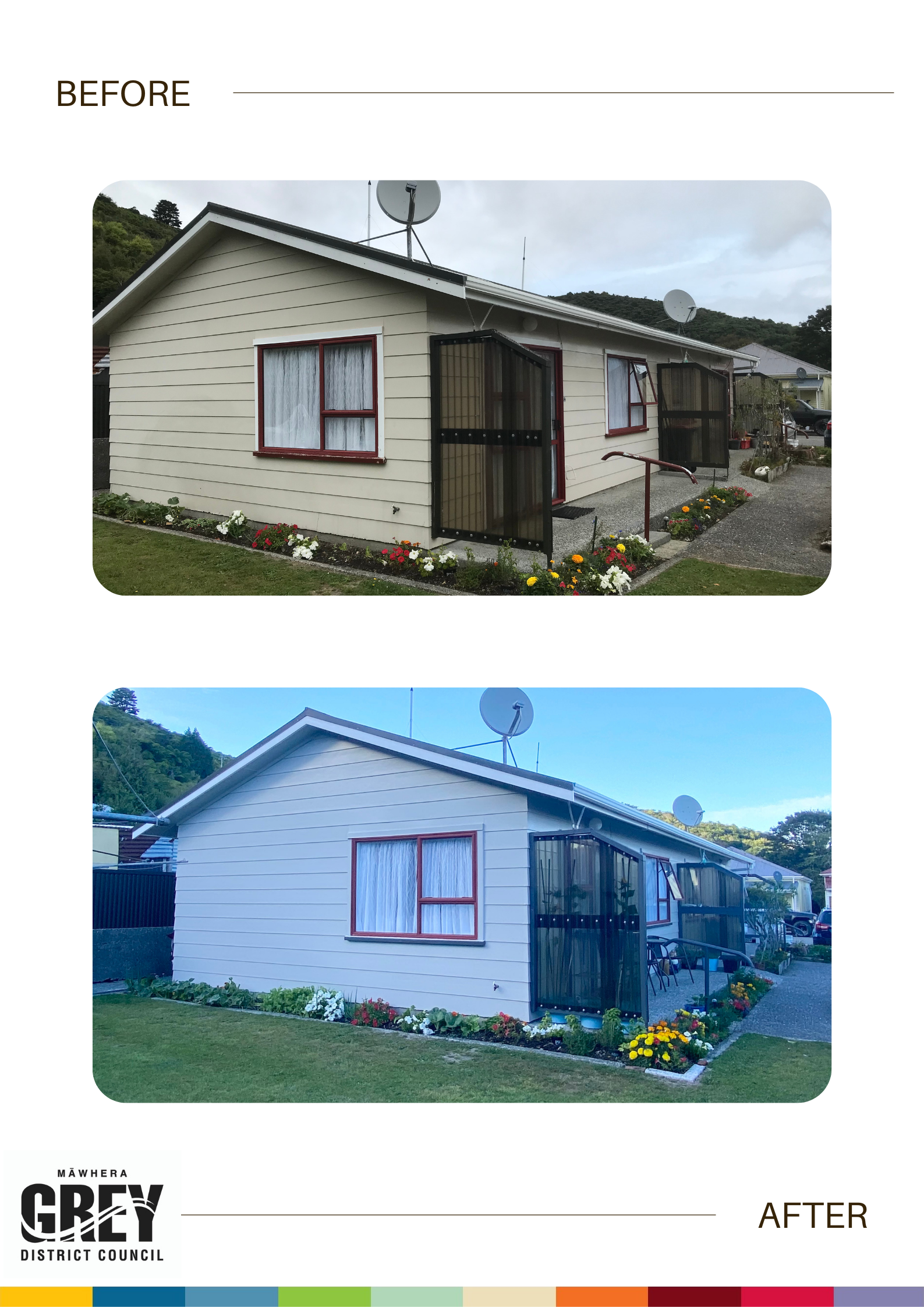 Driveway Re-seal in Cowper & High Street
The sun is shining, so are the Grey District Council's Retirement Housing units!
This driveway reseal in Cowper and High Street has improved the access and outlook for tenants, the units are looking so smart. Council's Property Officer, Graham Smith facilitated the project while contractors Paul Smith Earthmoving completed the reseal on Friday 18 March along with a patch re-seal in Dobson early February.
Exterior Cleaning
Local contractors, Wash Rite West Coast, conducted a full exterior clean on units in Murray, Alexander, McGowan and Duncan Street. They are now looking brand new!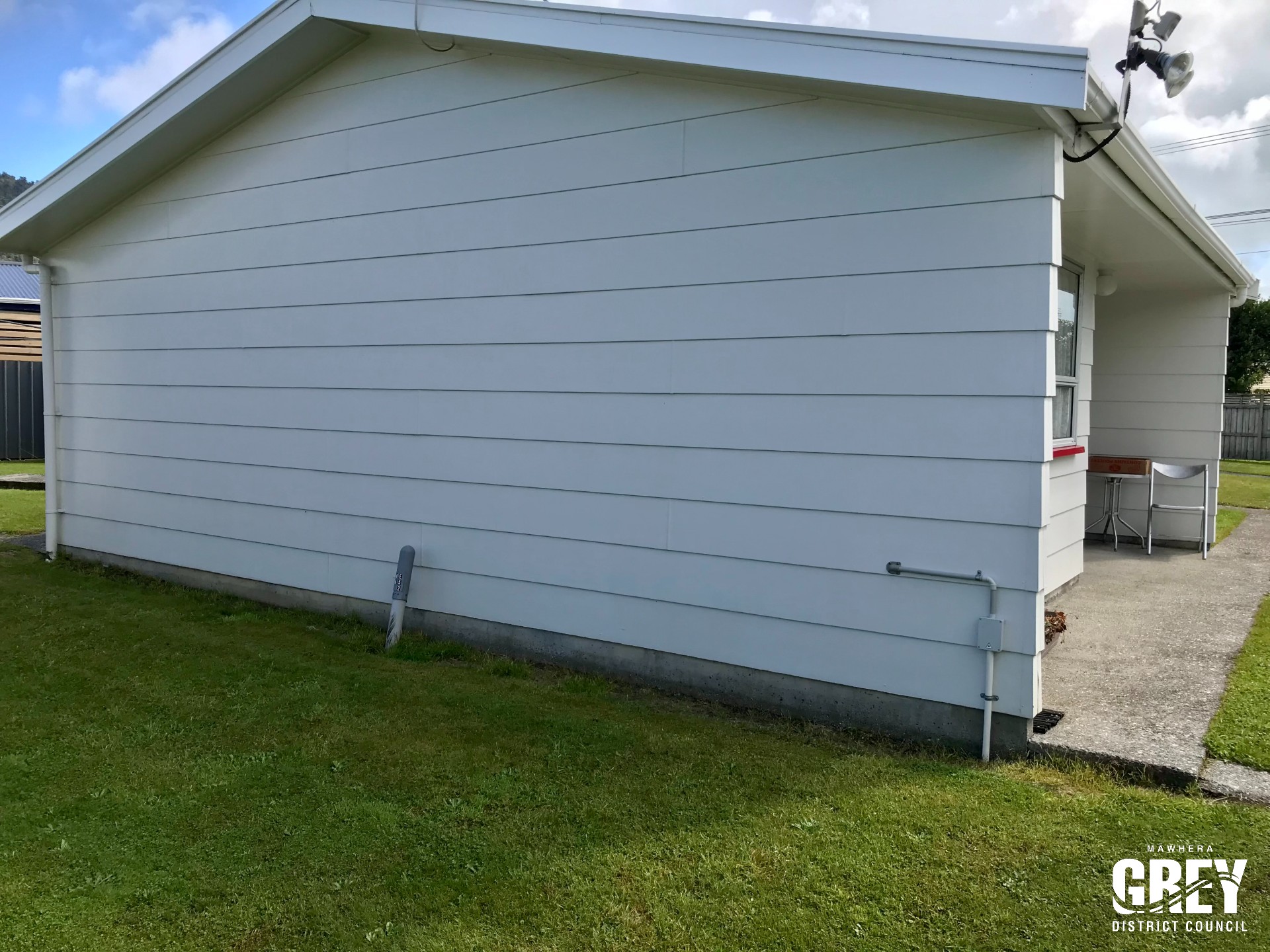 Re-Roofing Project
Contractor Robert Caldana and his team completed a full roofing replacement of 27 retirement housing units, including installation of ceiling insulation into four units (not previously done due to accessibility issues).
The work began in October 2020 and was completed in May 2021. List of units:
Units 106B - 106C High Street
Units 81/4 - 83 Cowper Street
Units 2A - 12 Ngarimu Street
Units 3A - 13 Frickleton Street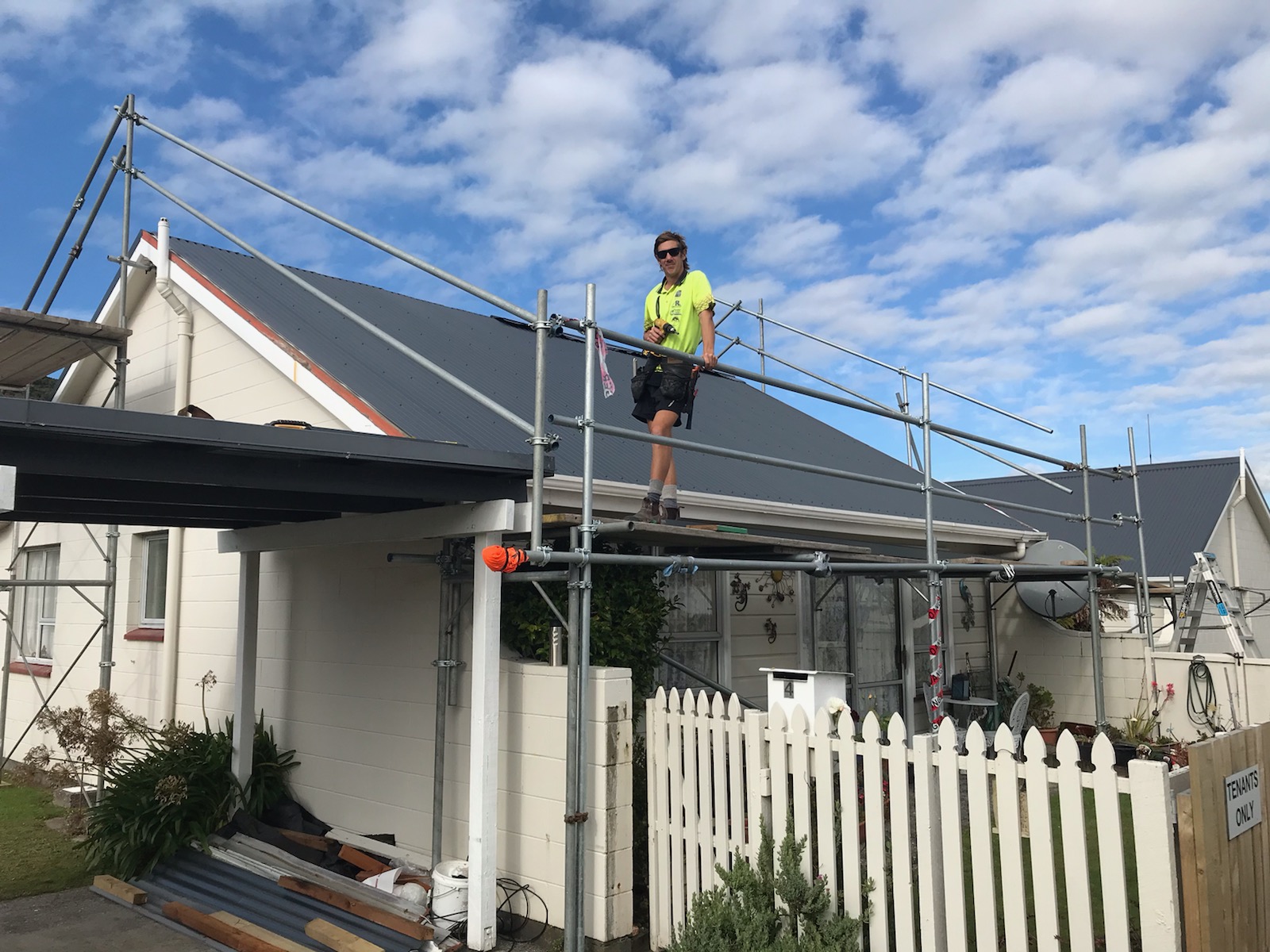 Threedneedle Street Retaining Wall
Our Threadneedle Street retaining wall had to be re-constructed due to health and safety issues around the fence. The bank which was 1.8m high, at the back of the Threadneedle Street complex was eroding away and creating large holes by the fence. After some negotiating with the adjoining land owner, GDC could start construction of the wall. This project was completed in three weeks by contractors Paul Smith Earthmoving. We now have a level lawn, a straight fence and happy tenants.
Healthy Homes Standards
The healthy homes standards became law on 1 July 2019. The healthy homes standards introduce specific standards for heating, insulation, ventilation, moisture ingress and drainage, and draught stopping in rental properties. The Grey District Council must comply with the Healthy Homes Standards law, therefore we have started the below projects on our Retirement Housing units that are in need of upgrades.
installation of heaters
installation of kitchen and bathroom extractor fans