Runanga Service Centre
Council has a service centre in Runanga, which is also a New Zealand Postal Agency. Payments for Council invoices can be made at the Runanga Service Centre, as well as any of the other services usually available at a post shop.
Location:
25 Carroll Street, Runanga 7803
Phone:
03 762 7813
Opening hours:

Monday to Friday: 8.30am to 12.30pm

Saturday and Sunday: closed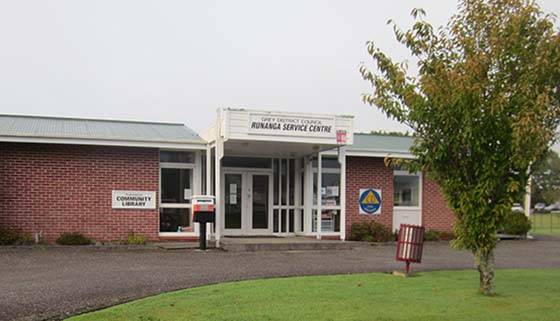 Runanga Community Library
The Runanga Community Library is located in the same building as the Runanga Service Centre and provides a book lending service to the local community. For more information, please refer to the Libraries section.