Wheelie Bin Rollout Community Update!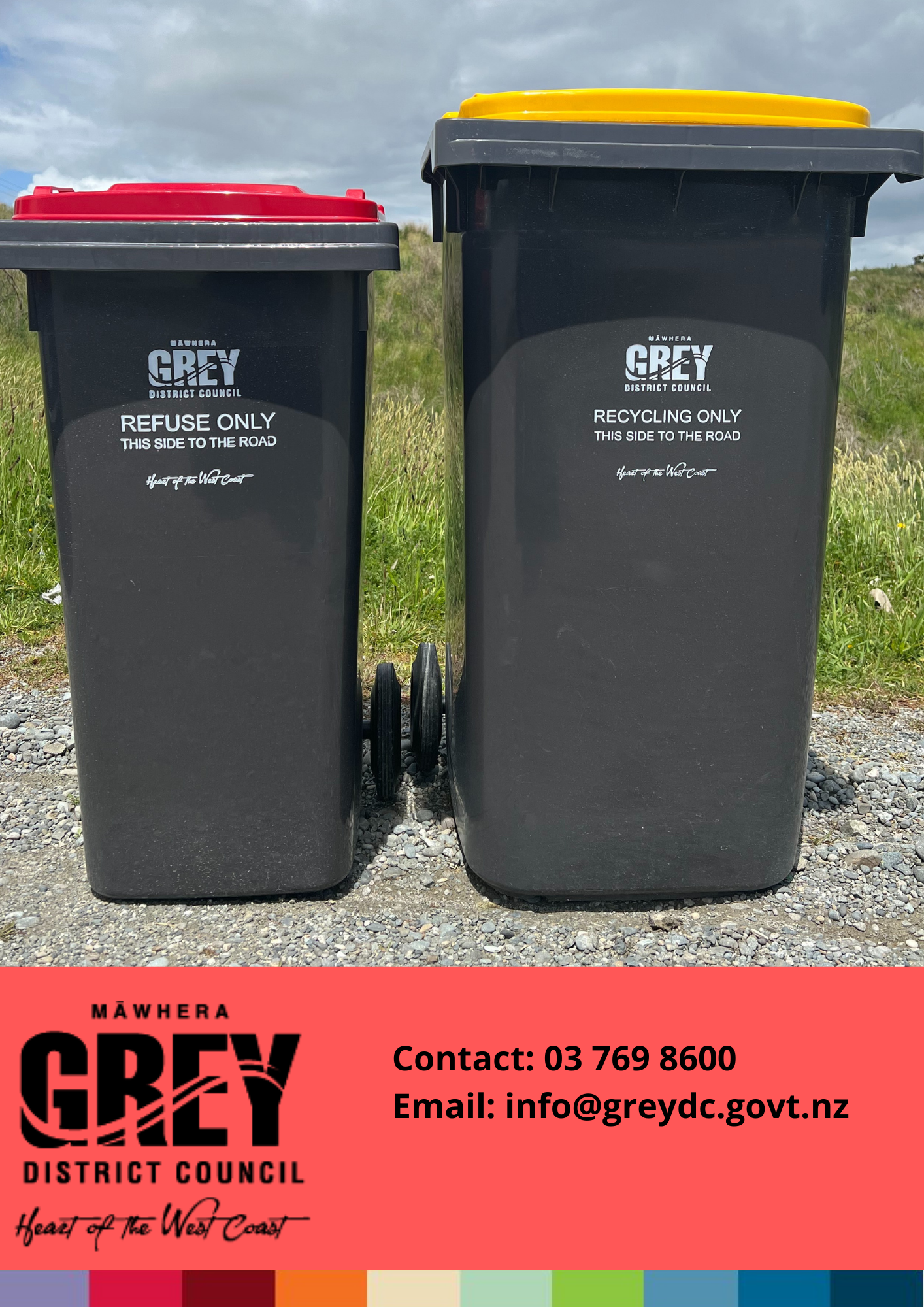 Council was planning on rolling out wheelie bins to all remaining properties currently using refuse bags from the beginning of July, however, due to delays with freight, we are now expecting the bins to be available and collection to start in August.
What does this mean for residents?
Please carry on, rubbish bags will continue to be collected as normal.
From 1 July bag ties will not be required, your rubbish will be collected without them.
Please adhere to the normal regulations regarding bag size and weight.
Note: Don't forget that the usual requirements for bag contents and weight still apply and keep any unused bag ties as they are still accepted when visiting the Grey District Council landfill sites.
What Happens Next?
As the rollout progresses and dates are finalised we will provide a further update. For news monitor the GDC website here: https://www.greydc.govt.nz/04your-council/news-and... or follow us on Facebook: https://www.facebook.com/GreyDC
If you have any questions contact our friendly customer services team on 03 769 8600.
Council is focused on getting the new bin service in place as soon as possible and apologises for any inconvenience caused by this change.